Share the story. Spark change.
As protests on the senseless murders of George Floyd, Breonna Taylor, Ahmaud Arbery, and many other black Americans surge across the country, several cities have begun removing Confederate monuments and several more plan to do so imminently. For more than a century these monuments have celebrated and memorialized the systemic enslavement, torture, and murder of African Americans and the army that vowed to protect these systems. Now, perhaps their removal, can serve as a symbol and catalyst for meaningful political and cultural change throughout the country.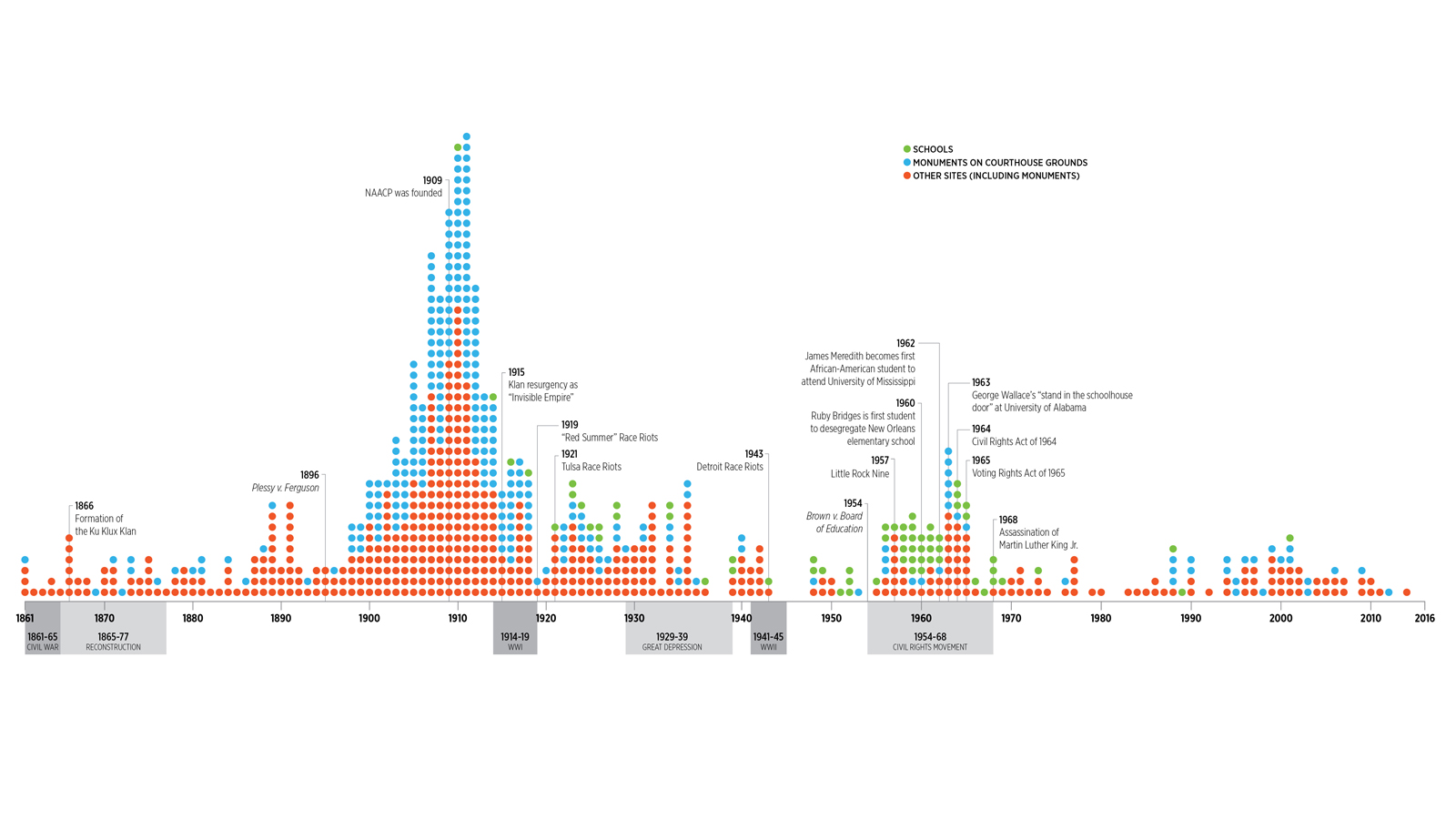 "I don't even want to go to the park, because I don't want to look at it," Rocky Mount Councilman Reuben Blackwell said of the statue. "It's something that memorializes murder to me and to people who look like me; rape to me and (people) who look like me; and economic subjugation to me and people who look like me."
Alexandria (VA), Birmingham (AL), and Fort Myers (FL) have already taken down monuments. In Alexandria, a statue of a Confederate solider with his back to the north was removed at the request of its owner, the United Daughters of the Confederacy. In Birmingham, Mayor Randall Woodfin ordered the removal of a 52-tool obelisk memorializing Confederate soldiers. In Fort Myers, the Sons of Confederate Veterans removed a statue of Confederate General Robert E. Lee, though currently plan to put it back up in the future.
Several other cities, including Athens-Clark (GA), Richmond (VA), and Rocky Mount (NC), plan to remove more Confederate monuments and statues in the near future.
It's important to distinguish between symbolic change and practical change. Practical change consists of new policies, legislation, behaviors, etc. that will directly lead to improved outcomes in the real world. Symbolic change consists of events that appear to demonstrate meaningful shifts in our cultural and political consciousness. While they may not often lead immediately to improved outcomes,at times they can be even more indicative of significant shifts in the worldviews and values that guide our society and institutions.
Removing statues and monuments is symbolic change. It won't bring George Floyd back and it won't make police less violent to people of color.
But it does, I think and hope, symbolize the seeds of profound change. These monuments have stood standing for decades and decades. They remained standing after the civil rights moving of the 1960s, after race riots in the 90s, after the launch of the Black Lives Matters movement in the last few years.
Now, more and more of them are coming down. Perhaps this is the beginning of a shift in our consciousness that can rival that of #MeToo in reshaping our cultural landscape.
What can we do to ensure that this symbolic change truly leads to better outcomes for black and brown Americans? What can you do?
---
Thanks for reading! Can you chip in $3 a month? For the price of a cup of coffee, you can bring at least one person into our community every month and get exclusive content from my upcoming book "Humanity is beautiful."