Share the story. Spark change.
In the middle of the Pacific Ocean, more than 80,000 tons of plastic have accumulated into what is now known as the Great Pacific Garbage Patch or the gyre. It is one of several such patches around the globe.
This is an environmental nightmare: Plastic pollution now affects at least 700 marine species around the world, often found in their stomachs or trapping and killing them. The United Nations Ocean Conference estimates that plastics in the oceans might outweigh fish by 2050.
Fortunately, many organizations around the world are taking action. In late June 2020, the Ocean Voyages Institute's SV/KWAI returned from a 48-day journey to recover waste from the North Pacific Gyre. It's 103 ton haul of fishing nets and consumer plastics has made their voyage the largest ever ocean cleanup, having more than doubled the Institute's 2019 haul.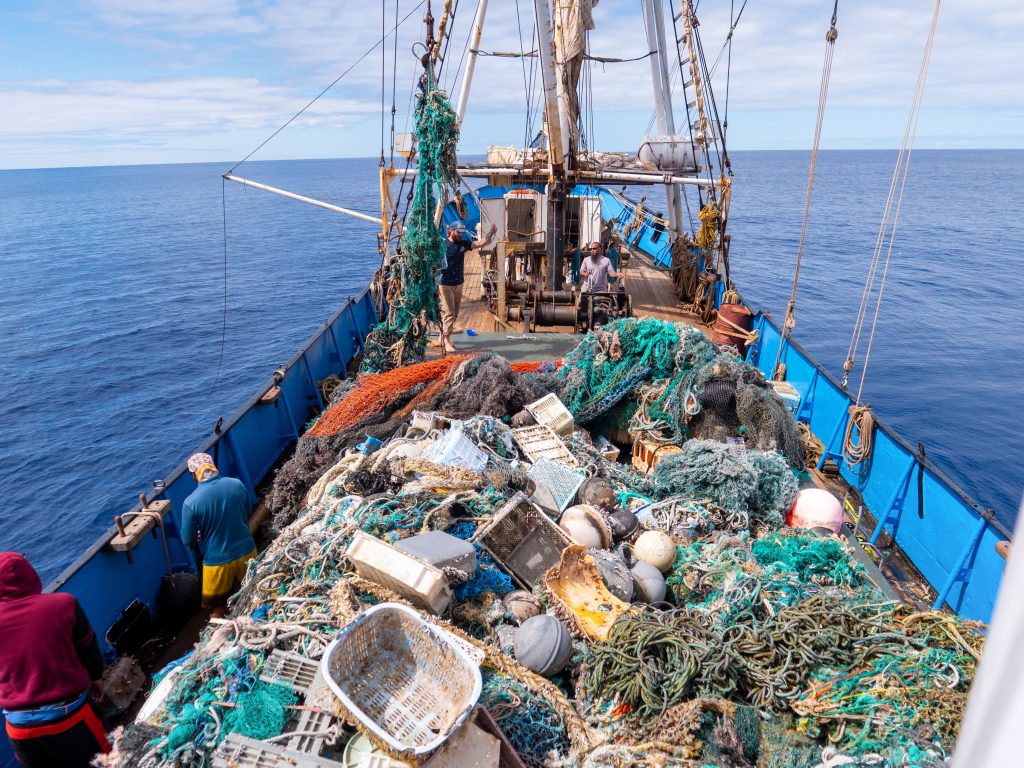 "I am so proud of our hard working crew," says Mary Crowley, founder and executive director of Ocean Voyages Institute. "We exceeded our goal of capturing 100 tons of toxic consumer plastics and derelict 'ghost' nets, and in these challenging times, we are continuing to help restore the health of our ocean, which influences our own health and the health of the planet."
The recovered plastic has now been returned to Honolulu, Hawaii where it will either be upcycled or safely disposed of.
Next, the Institute will launch a second summer 2020 expedition. By next year, it may be able to launch three different plastic recovery vessels, significantly scaling its reach and impact.
The Ocean Voyages Institute's efforts, as well as those of many others such as The Ocean Cleanup, are monumental solutions to one of the world's greatest environmental challenges. But of course, they are not nearly sufficient to stem the tide of ever-increasing marine plastic pollution around the world. These groups need more resources and support if we are to truly make inroads into this terrible problem.
To support the Ocean Voyages Institute, go to: https://www.oceanvoyagesinstitute.org/donate/.
---
Thanks for reading! Can you chip in $3 a month? For the price of a cup of coffee, you can bring at least one person into our community every month and get exclusive content from my upcoming book "Humanity is beautiful."