Share good news. Ignite change.
As the world struggles to contain the novel coronavirus, it has made great strides in eradicating a much older virus: polio. This month, the Africa Regional Certification Commission has declared the entire continent free of wild polio.
Now, Afghanistan and Pakistan are the only remaining countries in the world with active wild polio cases.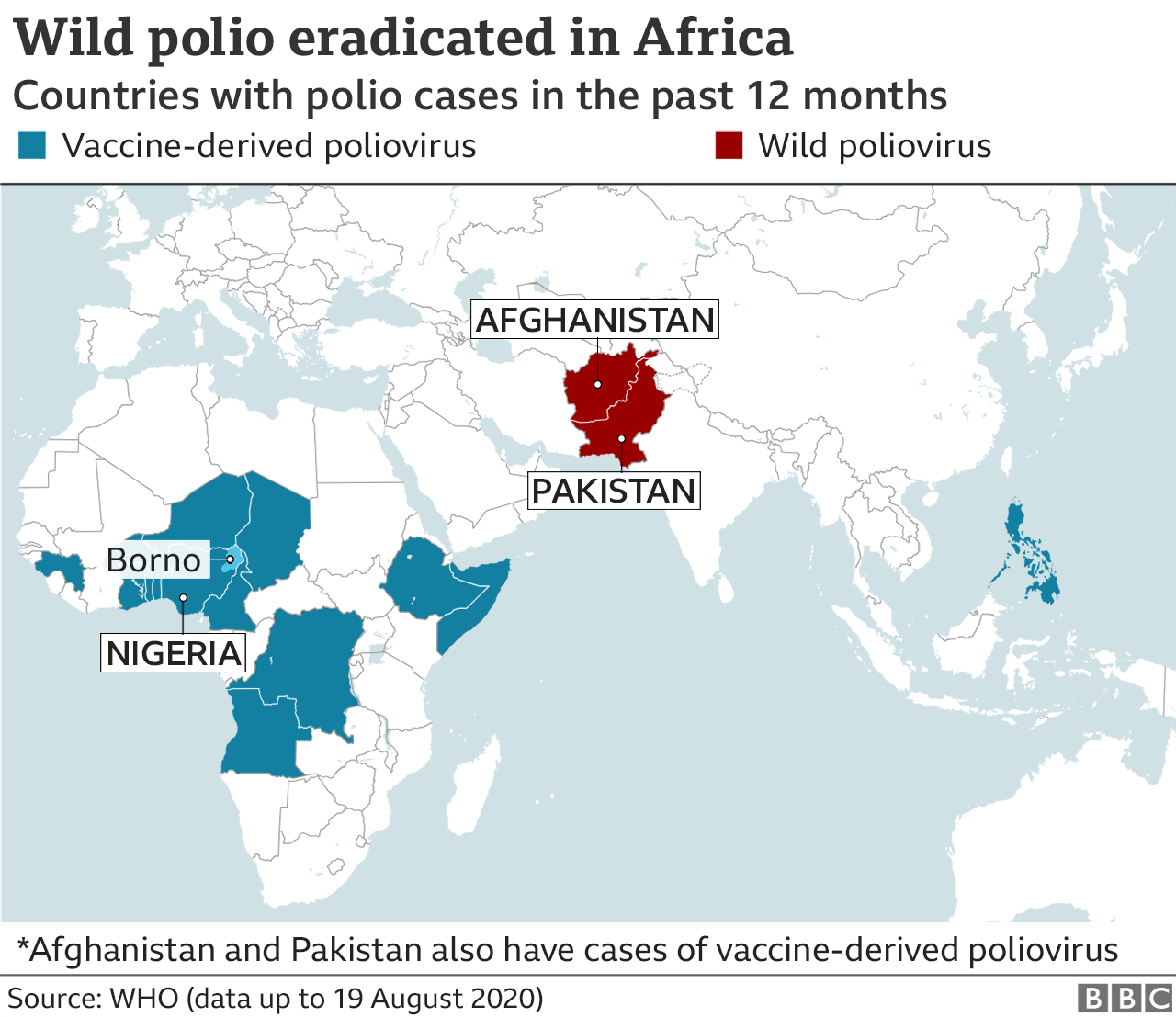 The poliovirus, which usually affects children under five and causes paralysis and sometimes death, has been infecting humans for millennia. At its peak levels in the 1940s and 50s, it killed more than 500,000 globally every year. As recently as 1996, the virus paralyzed at least 75,000 children across Africa, primarily in Nigeria.
This month's announcement comes after decades of concerted efforts to halt the spread of the virus. In 1996, Nelson Mandela launched the "Kick Polio Out of Africa" campaign. Since then billions of polio vaccines have been administered across the continent. Today, more than 95% of Africas are immunized.
Now two of three strains of the wild polio virus have been eliminated worldwide. However, while wild polio has been eradicated entirely across Africa, some vaccine-derived cases, which mutate from the oral polio vaccine, remain. This year, 177 such cases have been identified in Angola, Central African Republic, the Democratic Republic of Congo, and Nigeria.
This news is certainly worth celebrating. But it's important not to forget that though wild polio has been eliminated in Africa for now, it can still come back. It is perhaps even likely to do so if we become less diligent in vaccinating our children or allow war – and the ensuing political instability – take hold.
What more can be done to ensure polio is a thing of the past in Africa? What can we do to ensure it is quickly eliminated globally once and for all?